Sidechain Security is a Portland-based managed cybersecurity services provider focused on safeguarding crown jewel data assets of its enterprise clients, including Zoom, Sony Pictures, Visa, and Google. Andrew Lance, CEO of Sidechain, knew of Fulcrum Group since 2019 and had a working relationship with its Founder, Ian Hameroff.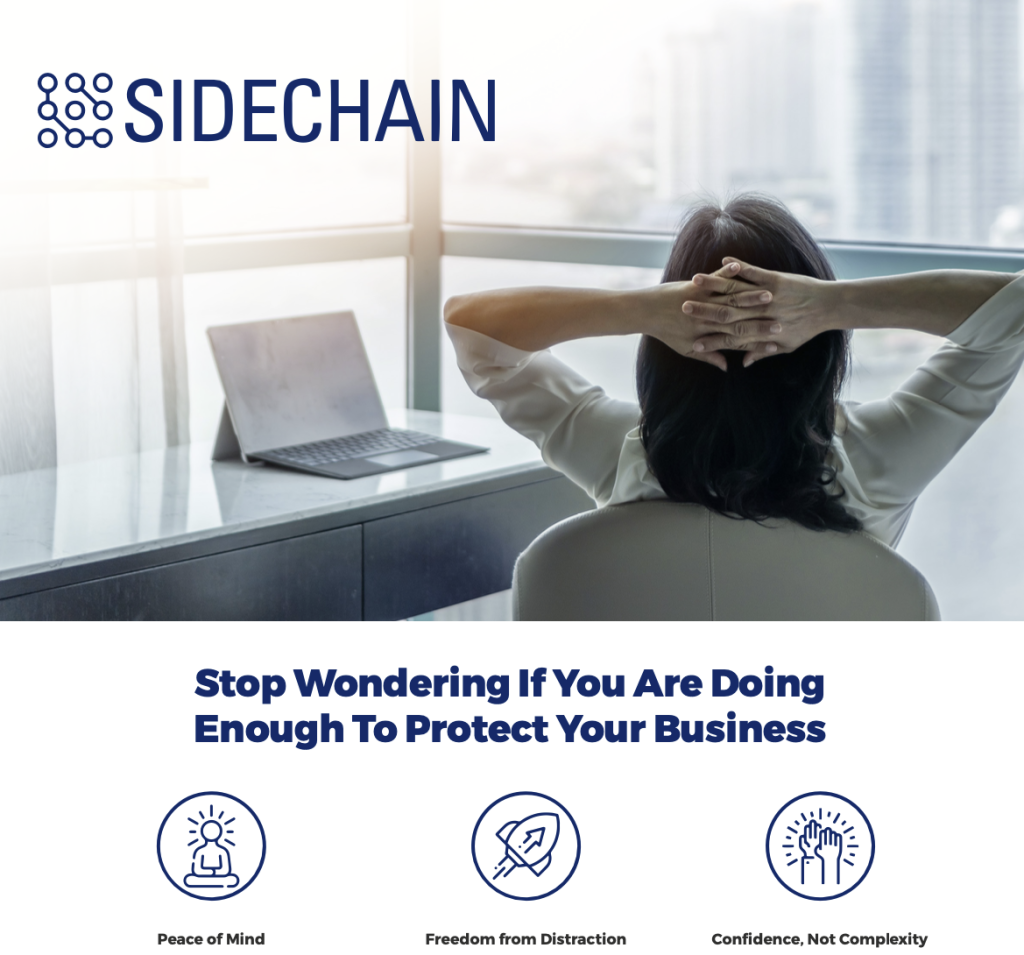 During an informal conversation, the pair discussed "random acts of marketing," wherein companies conduct purpose-inspired bits of marketing activity for a short period before dropping the initiative and moving on quickly. Andrew recognized that Sidechain was following a similar pattern in its marketing efforts and decided to pursue a formal relationship with Fulcrum to develop a product messaging strategy. In his words, "Priorities change, but the approach should not. We needed to craft a consistent strategy."
The Keys is Knowing Your "Why"
At the time of the engagement, Sidechain "lacked vision and strategy" and "the creative know-how" required to communicate effectively with clients and prospects. Andrew understood it's a challenge many technology firms face because "we are engineers, we are not marketing people. That is not a great recipe for communication."
Fulcrum focused on building Sidechain a consistent marketing approach grounded in the company's "Why" – its purpose statement. Knowing the foundational principle that guides your company's actions is essential to developing a successful and impactful go-to-market strategy.
Synthesizing Action into a Marketable Mission
Finding your company's Why may seem simple in theory but synthesizing big ideas and value-driven intent into a cohesive marketable statement requires a detailed level of thoughtfulness and time. For Sidechain, this effort began with a series of strategy and envisioning exercises to define exactly who the company was, its purpose, vision, and ethos.
Sidechain is a cybersecurity firm, but what makes it unique? Establishing these fundamental elements makes crafting a succinct mission statement possible.
The culmination of the work: "No business deserves to be disrupted by cyber threats."
Simple, yet guiding and clear.
With Sidechain's Why clarified, the focus could turn to incorporating it into a detailed marketing strategy to define Sidechain's marketing efforts moving forward.
Benefits of Fulcrum Group Partnership
For Andrew, the benefit of the above exercises was clear: "I never valued the ability to have a mission statement like that until we had one. Now, it is very instrumental. This strategic and vision work is pervasive and helps ground our decisions and the company's focus. It has stood the test of time."
Today, Fulcrum and Sidechain maintain a strong relationship that has blossomed into a more intertwined working partnership by providing strategic advisory support with Ian as a fractional chief marketing officer (CMO).
Andrew explains, "I don't make a lot of marketing decisions. I make Ian do it. He takes ownership of the client relationship and the marketing side of the business."
Continuing, Andrew submits that the Fulcrum "has made strong commitments to Sidechain and taken on a huge array of tasks – strategy and vision, hiring, partnerships, content production, helping with contracts, and being a partner in decision-making – that has been very impactful and brings a lot of bang for the buck."
Marketing is no exact science. As Sidechain's Andrew Lances discovered, its benefit is not always instantaneous, but by operating with a clear Why, you can "get to a place where it's like, damn, now we're in a good spot."